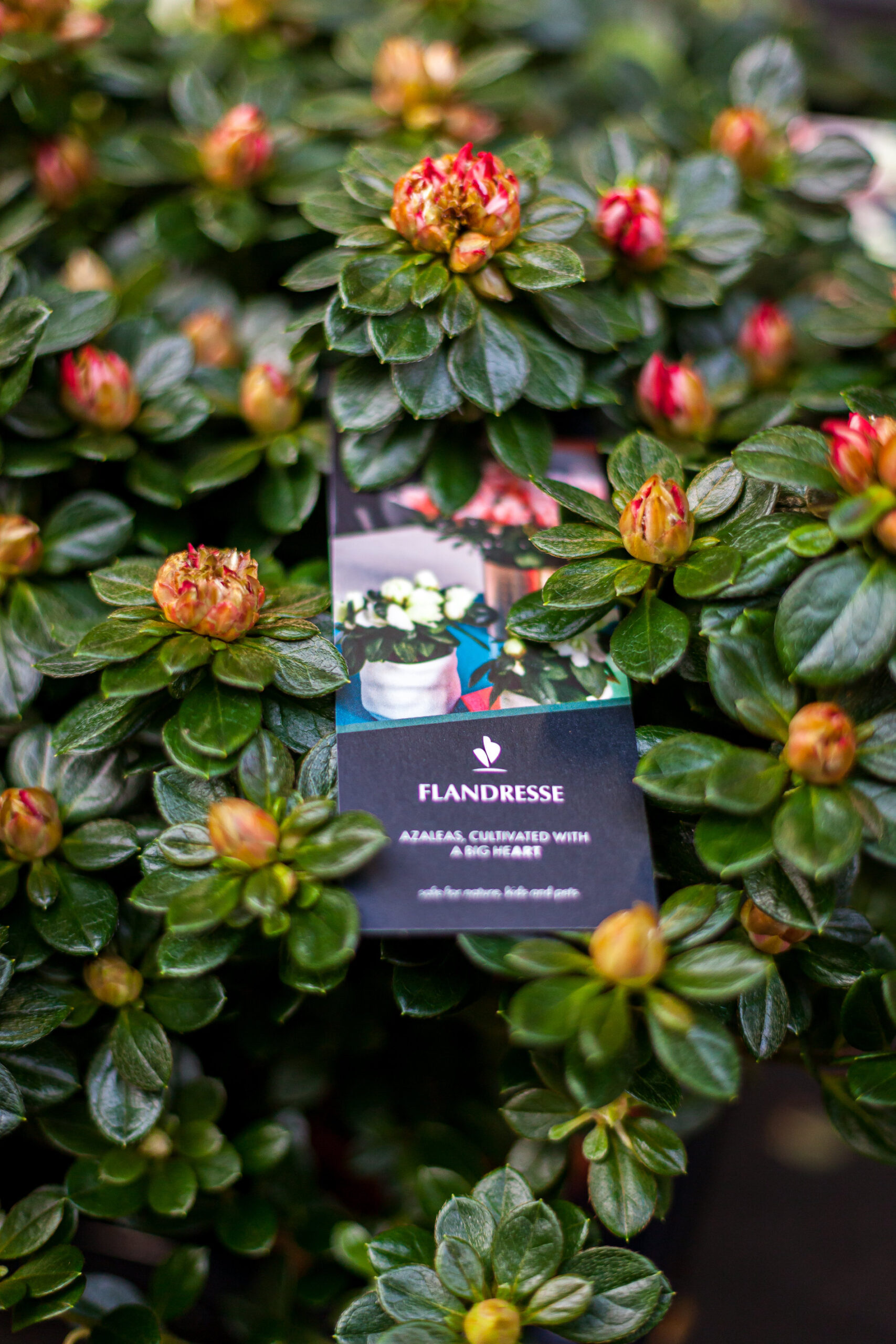 Azalea temp & licht
Kies een plek op kamertemperatuur (15 à 22°C) en plaats je plant liever niet in het directe zonlicht. Hoe frisser je haar zet, hoe langer ze bloeit. De azalea laat zich niet ontmoedigen door centrale verwarming of airconditioning. Al is het nooit een goed idee om planten vlak bij verwarmingselementen te zetten.
Azalea water & voeding
Dompel de pot 2x per week onder in een emmer water en laat daarna de pot even uitlekken. Easy job!
Moet je de azalea bemesten?
Neen, wanneer de azalea bloeit heeft hij al voldoende meststoffen opgenomen tijdens de groei. Bemesten is dus overbodig. Gemakkelijk toch? Bovendien is hij niet ziektegevoelig. Dus ook op dat vlak hoef je je geen zorgen te maken.
Azalea wat na bloei?
Azalea's zijn houtachtige struiken met een lange levensduur. Het overhouden van een azalea gedurende enkele jaren is dus mogelijk, maar moeilijk. Als je groene vingers hebt en graag de uitdaging aangaat, kan je na de bloei de verwelkte bloemen verwijderen. Zet de azalea daarna in een koele en lichte ruimte. Geef regelmatig water, maar zorg ervoor dat de azalea nooit langer dan een half uur met haar voeten in het water staat.
Na de bloei kan de azalea wekelijks wat meststoffen gebruiken (nooit tijdens de bloei!). Rond 15 mei kan je de azalea buiten planten (met pot) in een goed drainerende grond, liefst met wat schaduw. Gedurende de hele maand mei overvloedig gieten en matig bemesten. Zodra er gevaar dreigt voor nachtvorst (oktober) haal je de azalea terug binnen en zet je hem op een koele en lichte plaats (bv. veranda).
Als de pot te klein is geworden, kan je de azalea best verpotten. Gebruik hiervoor steeds potgrond voor zuurminnende planten of bosgrond. Zodra de bloemknoppen voldoende gezwollen zijn, kan je de azalea verplaatsen naar een warmere omgeving.